Get Your Free ABT
Stock Analysis Report
We respect your privacy. No cost or obligation.
No credit or any form of payment needed.
ABT
Stock
Analysis
Report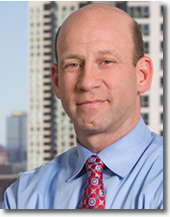 Fellow Investor,
I want to personally assure you that your analysis report from Zacks Investment Research is 100% free - no ifs, ands, or buts. We don't ask for credit card, check, or any form of payment.
See where your stock's price is headed over the next 1 to 3 months. You'll get its up-to-the-minute Zacks Rank: #1 Strong Buy, #2 Buy, #3 Hold, #4 Sell, or #5 Strong Sell. Why is this important?
The Zacks Rank system, based on earnings estimate revisions, has nearly tripled the market over the past 25 years with an average gain of +26% per year. These returns were examined and attested by an independent accounting firm.
"I don't buy a stock unless Zacks says it's a Strong Buy," reports Tim M. from Madison, WI. "I pay a lot of attention to sell recommendations from Zacks to dump stocks before they go bad," says Leroy L. from Laramie, WY.
Plus, along with your free Stock Analysis Report, you'll get a free subscription to our e-newsletter, Profit from the Pros. Each issue briefs you with Bull and Bear stocks of the day, timely market commentary, equity research, wealth management tips and stock strategies.
Best Wishes and Good Investing,



Steve Reitmeister
Executive Vice President
Zacks Research Is Reported On:
Zacks Investment Research
is an A+ Rated
BBB Accredited Business



Zacks.com provides investment resources and informs you of these resources, which you may choose to use in making your own investment decisions. Zacks is providing information on this resource to you subject to the Zacks "Terms and Conditions of Service" disclaimer. http://www.zacks.com/disclaimer
Individual results may vary. Past performance is no guarantee of future results. Inherent in any investment is the potential for loss. This material is being provided for informational purposes only and nothing herein constitutes investment, legal, accounting or tax advice, or a recommendation to buy, sell or hold a security. No recommendation or advice is being given as to whether any investment is suitable for a particular investor. It should not be assumed that any investments in securities, companies, sectors or markets identified and described were or will be profitable. All information is current as of the date of herein and is subject to change without notice. Any views or opinions expressed may not reflect those of the firm as a whole. Zacks Investment Research does not engage in investment banking, market making or asset management activities of any securities. These returns are from hypothetical portfolios consisting of stocks with Zacks Rank = 1 that were rebalanced monthly with zero transaction costs. These are not the returns of actual portfolios of stocks. The S&P 500 is an unmanaged index. Visit http://www.zacks.com/performance for information about the performance numbers displayed above.