Fellow Investor,
Whenever there?s a research development concerning the Zacks Rank, it?s worth taking notice.
After all, this stock rating system, with its emphasis on rising earnings estimates has proven to be one of the most powerful predictive tools in the investment world.
Since 1986, if you only invested in Zacks Rank #1 stocks, you would have averaged a net gain of +26% per year. This stellar average has held up despite three devastating recessions and many unnerving corrections.
In fact, the stock returns that led to it were examined and verified by Baker Tilly, an independent accounting firm.
So +26% per year is not exactly a secret.
But I am about to let you in on a new enhancement to the Zacks Rank that very few people know about.
My name is Jared Levy, Senior Investment Strategist at Zacks, and I can say with confidence that this enhancement can have a very positive and substantial effect on your stock portfolio, whether the market goes up or down.
It resolves two drawbacks of the Zacks Rank:
First of all, at any given time, there are 220 ?Strong Buy? and 660 ?Buy? recommendations. That is quite a few stocks to choose from.
Our new research development filters down that imposing list to a handful of selected stocks that you can get your arms around. Typically, only about 5 or 6 will be in its portfolio of recommendations.
In addition, some investors feel there is a second drawback to the Zacks Rank. Its recommendations take time to rise in price. This ?Profit Zone? is from 1 to 3 months.
Yet now, by applying our new proprietary blend of technical indicators for price, volume, and timing, we can compress that 1 to 3-month zone into as little as 1?5 weeks.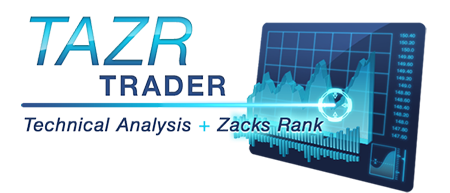 We call this development TAZR,
Technical Analysis + Zacks Rank.
When it comes to selecting stocks, it combines the best of three worlds: the WHY, the WHEN, and the EXACTLY WHEN.
WHY own a company? There isn?t a better reason than what the Zacks Rank focuses upon. It takes advantage of the most powerful force impacting stock prices: Earnings Estimate Revisions.
WHEN should you buy and sell a company? The Zacks Rank and other key fundamental indicators help answer that question, too.
EXACTLY WHEN should you make those moves? That?s where our new blending of technical price-action indicators comes in.
We?re looking to catch good companies at the point when they are significantly underbought and maybe unrecognized. Then sell them after their prices surge and begin to subside. That can take as little as 1 or 2 weeks, although we are prepared to ride them further if they remain under-valued without good reason.
Now this TAZR approach isn?t foolproof, but here are some examples of the kind of results that it can trigger: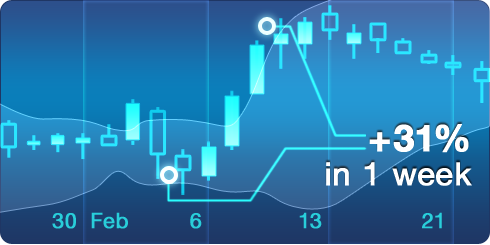 Conn?s Incorporated (CONN)
Conn?s Incorporated (CONN) trended upward over a period of several weeks but there were plenty of ups and downs.
Technical Analysis + Zacks Rank would have signaled an entry and exit point to catch one of the upswings.
This Zacks Rank #2 stock rose +31% in a single week.
Our new approach would also have caught a +19% upsurge in 3D Systems (DDD), a Zacks Rank #1 stock, in one week.
Plus, it would have nailed a nice +7% gain from another Zacks Rank #1 stock, Allstate (ALL) in one week.
With TAZR, you could have enjoyed a +18% pop from Zacks Rank #2 stock, Hovnanian Enterprises (HOV) in two and a half weeks.
And reaped a +25% harvest from Zacks #1 stock, Pilgrim?s Pride (PPC) in one and a half weeks.
How are results like these achieved?
I can?t disclose the full details of our formula: but not for the same reasons as Coca Cola or Kentucky Fried Chicken. Instead, our purpose is to make sure too many investors don?t jump on the recommendations, and make it more difficult for our members to fully profit.
But I can give you a peek into the new process that our research has triggered, so you can see how it adds accuracy and timeliness to the Zacks Rank.
The Best Fundamental Indicator
As I suggested, our quest starts by setting the table with 880 stocks that are Zacks Rank ?Buys? and ?Strong Buys.?
Then we probe more deeply, looking for companies that are undervalued, with low P/E ratios, and cheaper relative to peers.
Plus Our Proprietary Price-and-Volume Technical Analysis
The process then zeroes in on stocks that are generating price momentum. Our recommendations must be priced above their 200-day moving averages. And, preferably, their 50-day moving averages are crossing above those 200-day averages.
We want stocks that are already gaining steam in a long-term trend, but experiencing a temporary downturn or weakness.
We also apply some of the most telling techniques that very sophisticated investors use to:
Find opportunities in Average True Range (ATR) charts that show price volatility to exploit for quick, sharp gains.
Probe for favorable MACD and RSI indicators, early signals that a stock is oversold and ready for reversal.
Follow stocks sinking below the lower Bollinger Band to pinpoint the day that it becomes a great buy.
Check Fibonacci levels and other measures to get a step ahead of most professionals, traders, and algorithms.
And let me emphasize that these tools can detect stocks on the way down as well as on the way up. So we can go short when an outstanding opportunity turns up.
But my guess is that these aspects of TAZR will prove more exciting to you than any other:
Many Quick Gains
The concept is to get in and out. Then fold over your investment to catch the next burst, and let the power of compounded gains go to work for your portfolio.
Minimal Downside Risk
Constant technical monitoring, pinpoint buy/sell timing, trailing stops, and generally short holding periods provide a greater safety net than if you followed the Zacks Rank alone.
More Good News
You can take advantage of those quick gains at reduced risk without becoming a technical analyst yourself. I?ll do the work for you, checking the technical charts and monitoring company fundamentals.
All you have to do is open my emails and see our buy/sell recommendations and clear explanations for why we are making them.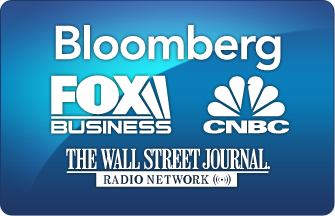 Plus, although I share investment insights with followers through CNBC, Fox?Business, Wall Street Journal Radio, Bloomberg, and other media channels, my timeliest, specific TAZR moves and market commentary are reserved for members only.
What?s the cost for all this?
This may be the most remarkable fact of all. A year?s worth of membership with private email buy/sell alerts and market insights is $995 and quite a bargain at that. But we are introducing TAZR in a way that allows you to sample it, and compare it with all of our other services and strategies. Get back to us now and you?ll enjoy access for a full month?
PLUS all of our other private Zacks services?
for only $1.
This value is unique, the talk of the investment research industry. You actually get TAZR recommendations and ALL of Zacks? portfolio services for one low price: a grand total of $1 for everything.
There is no better way to try the TAZR Trader. At the same time, you can see which other services are best suited to your investing style and risk tolerance.
Also, full Zacks access helps you respond decisively to changing market conditions.
This means that in addition to TAZR, you can explore our other highly active services from Whisper Trader to Options Trader to Market Timer.
Or look into longer-term services like Home Run Investor and Income Plus Investor.
Or check out our Reitmeister Trading Alert and more.
You can also use Zacks Premium with its proprietary ranking, equity research, and investing resources to find the best stocks, mutual funds and ETFs.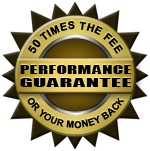 Yet another reason not to hesitate for a day or even a moment:
This all-encompassing Zacks Ultimate program is backed by a bold 50-Times-Your-Fee Guarantee. Get details. During your 30-day trial period, if our recommendations don?t make 50 times as much money for you as that fee, we?ll give you a full refund.
This is simply our way to demonstrate confidence in Zacks strategies and to encourage you to give them a try. Then, if you find that access to all of our portfolio services helps you better navigate the market slumps and jumps, your subscription will continue for only $299 a month. Or you might choose to focus on just one of the services.
Of course, you may cancel this arrangement at any time for any reason.
Don?t miss this opportunity to try our TAZR Trader and all of our services at so little cost and with so big a guarantee.
To jump in on these timely trades, call toll-free at 1.888.775.8348, 10 am to 6 pm ET Monday through Friday.
(Outside the U.S., phone 1.312.265.9309.)
Simpler still, click here to set yourself up for our recommendations now.
Are you looking for accelerated gains from the Zacks Rank at less risk? If so, I look forward to welcoming you to our TAZR Trader, and giving you the opportunity to sample other Zacks services as well.
Thank you for your time and attention. I plan to make it worth your while during the next month, and for many years to come.
Good Investing,

Jared Levy
Senior Equities Strategist