Fellow Investor,
I'm Jared Levy, Senior Stock Strategist at Zacks, and today I will show how you could make some easy money this earnings season.
The key is a research breakthrough that statisticians and analysts had spent careers searching for. In vain.
But our researchers were highly motivated. They knew that if positive earnings surprises could be consistently detected BEFORE they're reported, it would be a dream come true.
This would, in effect, remove "Positive Earnings Surprise" from the investment vocabulary. Because if you could predict, with high certainty, when a company will report earnings greater than what analysts had estimated it wouldn't be a surprise at all.
Now let's take this a step further:
What if you could ride the "price pops" that result from these so-called earnings surprises, right from their very beginnings? And then step off just before the prices subside again?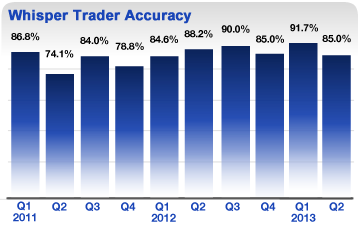 Overall, your gains could be breathtaking.
That's what our research breakthrough has accomplished. In fact, its rate for predicting positive earnings surprises has exceeded 80%. Now this doesn't mean we'll make money more than 80% of the time.
But it certainly gives us an advantage over those who are not clued in on surprises until AFTER they've reported.
Without a doubt, you and I will never look at earnings reports in the same way again.
How did our Zacks researchers come up with the strategy that takes "surprise" out of "positive earnings surprise"?
It was three years in the making. Our research team created a custom database with nine much debated and carefully selected items.
Then, with trial and error, they used it to analyze the "whispers" of analysts that precede earnings announcements.
They knew the folly of trying to heed all of those whispers, so instead, their mission was to cut through the guesswork and zero in on those whispers that had proven to be the most accurate predictors.
This would, in essence, transform earnings season from a crap shoot into a turkey shoot.
Finally, in August, 2010, all those years of research paid off. That's when our team ran the final tests for a strategy that predicts positive earnings surprises with greater than 8-out-of-10 precision.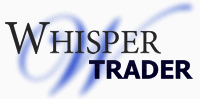 It combines the quantitative Zacks Rank data with two little-used metrics that detect only the most accurate whispers.
You may be wondering what these indicators are. They're trade secrets and we don't want to make them public. It's important to be sure they don't lead others to the stocks before we can buy in at the lowest prices ahead of the masses.
But I will say that they remind me of chocolate and peanut butter. Separately, each works nicely, but when you put them together? Well, it's hard to imagine anything better!
Now I should point out that we're not talking about long-term value stocks here. This strategy builds profitability by targeting many relatively small gains over short holding periods. It snaps up companies one to five days before their earnings announcements, then generally rides them from a couple of days to a couple of weeks.
Fast-Paced "Whisper" Gains
Let me show you a handful of our big whisper gains, each in about one week or less. Of course, not all of them are that big, but these examples will give you an idea of what can be accomplished by this strategy.
I don't want you to miss out on future "surprises" like those. So I am delighted to offer you the recommendations and insights of our Whisper Trader in a way you cannot afford to miss.
The Most Powerful of All $1 Opportunities
Of course, we don't win on all our buys and sells. But overall, the strategy's results are so compelling that we are willing to offer an arrangement that you won't find anywhere else.
Get back to us now and you'll enjoy access to Whisper Trader for a full month. PLUS you'll receive every other service Zacks offers for a total cost of only $1.
In other words: One Month. One Dollar. Not One Cent of Further Obligation. No other investment research company offers so much for so little. Take advantage now.
How Can We Do It?
The answer is that Whisper Trader and all our other services are grounded in the Zacks Rank which has an independently verified average yearly gain of +26%. With documented performance like that, we can well afford to offer you this unique $1 arrangement.
We simply expect that once you sample our services, and see how well they perform, you'll want to stay with them.
And certainly, there's no better way to receive our fast-breaking Whisper Trader buys and sells. Then, while you're doing that, you can see what other services are best suited to your investing style and risk tolerance.
Short Term Trades
Also, full Zacks access helps you react quickly and respond decisively to changing market conditions. This means that in addition to Whisper Trader, you can explore our other highly active services from Market Timer to Options Trader.
Long Term Investments
Or even look into longer-term approaches like Home Run Investor, Value Investor, and Income Plus Investor.
And More
Or check out our specialized approaches like Breakout Growth Trader, Follow the Money Trader, International Trader, and the Reitmeister Trading Alert which is where our Zacks.com chief invests his own money.
You also have full access to Zacks Premium research with its proprietary ranking, equity reports, and investing resources. All to find the best stocks, mutual funds, and ETFs.
Then, after your $1 for 1 month trial, if you find that access to every Zacks portfolio service helps you better navigate the market slumps and jumps, your subscription will continue for only $299 a month. Of course, you can easily end this "receive-everything" arrangement anytime you please and pay nothing more.
Our Steadfast Guarantee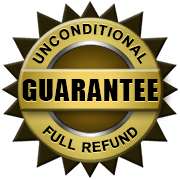 Don't worry, if you forget to cancel and remember 30, 60, even 90 days later we'll honor your wishes and refund every cent overpaid. No problem. You have my word on that.
Now I realize that you might want to continue seeing everything. Or you may prefer to focus on just one or more individual portfolio services that are the best fit for your style of investing.
Long story short, you get a full month to see it all for only $1. Then pay nothing more unless you find portfolios you want to keep around. So don't miss this opportunity to try our Whisper Trader and all the other Zacks' services at so little cost and at no further obligation.
Access All Zacks Moves and Insights Now
Call toll-free 1.888.775.8348 M-F, 10 am - 6 pm ET. Outside the U.S., 1.312.265.9309.
Simpler still, start receiving our recommendations by clicking here right now.
And think of it this way. One month for one dollar couldn't come at a better time. This is your chance to hear the right whispers, and take advantage of many positive surprises as the current earnings season unfolds.
I look forward to sharing them with you, and welcoming you to the private buys and sells from all of the other Zacks trading and investing services.
Here's to our first earnings season together.
Good Investing,

Jared Levy
Senior Stock Strategist