Fellow Investor,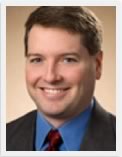 My name is Brian Bolan and I am the growth strategist at Zacks Investment Research.
Right now, it is my pleasure to show how you can add a breakout component to your stock portfolio stemming from new research at Zacks.
This development has a stunning impact on a form of investment that excites the imagination like no other. It concerns something that almost everyone wants to add to their mix, but only a few do so successfully:
Aggressive growth stocks
These companies, of course, are expected to grow faster than the overall market. You'd think it would be easy to find them.
You'd think that the best strategy is to simply jump aboard the stocks that have the highest growth rates and ride them to new heights.
But it isn't quite so simple. Too many of these fast-growing stocks are "shooting stars" that fizzle out before most investors can buy them. Today, I want you to know that it doesn't have to be that way.
There's a different breed of aggressive growth stock
It is stealthy, little noticed, and still has its greatest growth in front of it. Such stocks have the fundamentals to sustain that growth for weeks and months to come.
And best of all, because they are little known to most investors, you have a chance to get on board before their share prices make the biggest leaps.
You see, investors generally underperform the market because their universe of familiar stocks is limited. Especially when it comes to the most promising breakout growth stocks. When they finally hear about them, the best profit opportunities have already slipped away.
"If only I had known about that stock in time!"
Don't you sometimes say that to yourself? Now you will have the opportunity to receive this intelligence when you need it most. I will alert you to aggressive growth stocks when our signals indicate that their breakouts are at hand. And alert you again when the risks increase and it is time to lock in profits.

Introducing the Zacks Breakout Growth Trader
These signals will come your way from our new aggressive growth service. Starting today, you can actually put them to the test and measure their impact on your own portfolio. You are invited to discover for yourself just how lucrative it can be to catch growth stocks that are primed for a breakout.
You know, when this strategy first took shape, it was obvious we were onto a good thing. We tested it during bullish, bearish, and sideways markets over the past few years. Then we changed some parameters, subtracted some factors, and added others. And then tested it again. This led to the breakout strategy that is designed to bring you:
Consistent gains of 15%-25% or more in just 1 to 3 months.
Not all of our stocks will be winners but, when compounded yearly, we have the potential to outperform the market by a substantial margin. Here are just a few examples of the gains you could have made with this strategy:
3D Systems (DDD), a 3D printing company

jumped +29% in just 4 weeks.

Triangle Petroleum (TPLM), an oil company,

gained +23.2% in just 6 weeks.

Headwaters (HW), a building products company, climbed +32% in just 6 weeks.

Finisar (FNSR), a fiberobtics company,

increased +47% in just 11 weeks.

Form Factor (FORM), a semiconductor company,

rose 34.4% in just 8 weeks.

And Park-Ohio Holdings (PKOH), a basic materials company boomed +51% in just 4 weeks.
3 key principles for detecting such stocks:
These are the concepts that galvanize our Breakout Growth Trader. Please note them carefully. It is important to understand them before adding aggressive growth stocks to your investment mix:
Don't only target companies with exceptional earnings reports.
Too often that is followed by subdued guidance. Instead, focus on the stocks that are seeing the most generous Earnings Estimate Revisions from brokerage analysts. This is the essential secret of our Zacks Rank, a system that has generated an independently verified average gain of +26% per year. It helps you catch stocks that are just starting to move, and primed for further breakout in the next 1 to 3 months.
Hand-select the best small caps that are flying under the radar.
Our goal is to buy stealthy stocks that aren't yet inflated by hype and publicity. We want to be in them when their fundamental strength, positive earnings reports, and early price movements are just about to get them noticed.
Vigilance, vigilance, vigilance.
To minimize risk, the strategy requires us to faithfully check the stocks every day. It cuts losers early and rides winners for typically 1 to 3 months while they surge to outsized gains.
And now, here's the best way to make those principles work for you. When Breakout Growth Trader is open to new investors, it normally costs $995 per year to subscribe, and it's an outstanding bargain at that. But starting today, for a period of one month, you are invited to try it, and also sample every other service Zacks offers, at a total cost of only $1. In other words:
See Everything. One Month. One Dollar. Not One Cent of Further Obligation.
No other investment research company has ever offered so much for so little. Take advantage now.
How can we do it?
The answer is that Breakout Growth Trader and all of our other services are grounded in the Zacks Rank which has an independently verified average gain of +26% per year. With documented performance like that, we can well afford to offer you this unique $1 arrangement.
We feel that once you sample our services, and see how well they perform, you'll want to stay with them.
There is no better way to sample the Breakout Growth Trader, and, at the same time, see which other services are best suited to your investing style and risk tolerance. Also, full Zacks access helps you respond decisively to changing market conditions.
Explore our most active trading alerts.
This means that in addition to Breakout Growth, you can explore short-term trades from Insider Trader to Options Trader to Market Timer.
Look into longer-term investing services.
You will also have full access to Home Run Investor, Income Plus Investor, Value Investor, International Trader and Zacks Top 10 Stocks for the year. Or check out our Reitmeister Trading Alert, which gives you the opportunity to invest right alongside our Executive Vice President as he puts in his own money.
Detect your own winning stocks.
Plus, you can use Zacks Premium with daily updates of the Zacks Rank for stocks, mutual funds, and ETFs. Here are the tools for finding your own winners, deciding what and when to buy, and when to lock in maximum gains. They include the full, updated list of Zacks Rank #1 (Strong Buys), a great place to begin your stock search.
Remember, all this and more is yours for 30 days.
Then, after your $1 for 1 month trial, if you find that access to every Zacks portfolio service helps you better navigate the market slumps and jumps, your subscription will continue for only $299 a month. Of course, you can easily end this "receive-everything" arrangement anytime you please and pay nothing more.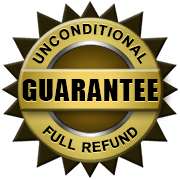 Our Steadfast Guarantee
And don't worry, if you forget to cancel and remember 30, 60, even 90 days later we'll honor your wishes and refund every cent overpaid. No problem.
Now I realize that you might want to continue seeing everything. Or you may prefer to focus on just one or more individual portfolio services that best fit your investing style.
Long story short, you get a full month to see it all for only $1. Then pay nothing more unless you find portfolios you want to keep around.
So don't miss this opportunity to try our Breakout Growth Trader and all the other Zacks' services at almost no cost and at no further obligation.
Call toll-free 1.888.775.8348 M-F, 10 am - 6 pm ET. Outside the U.S., 1.312.265.9309.
Simpler still, get started online right now.
To maximize the benefits of this service, we need to limit the number of members who access the buys and sells. So I hope to hear from you now, and look forward to welcoming you to our portfolio of little-noticed and yet excellent stocks that are primed for breakout.
Together, we will aim for double-digit gains in 1 to 3 months, and even look into making money by going short when the market dictates.
On behalf of all the editors at Zacks, let me express our determination to help you add power and substance to your portfolio over the next 30 days and for many prosperous years to come.
Thank you and good investing,


Brian Bolan
Aggressive Growth Strategist