KEY STEPS to Achieve Your
Investment Success
1. Subscribe for free to Profit from the Pros
With our free daily newsletter, you'll find more investing insights, stock tips, ideas and market commentary than in many other paid subscription investment newsletters. Best of all, it's delivered straight to your inbox, ready to guide all of your investment decisions.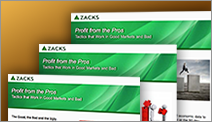 2. Discover the Power of the Zacks Rank
Since 1988, Zacks Rank #1 (Strong Buy) stocks have registered an average gain of +25.7% per year. Learn which secrets underlie that success, what the ratings are based on and how to make them work for you.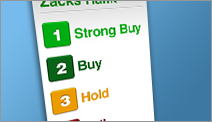 Visitor Info

Today, we invite you to subscribe to our free Profit from the Pros e-newsletter.

In each issue, you'll get a Bull Stock of the Day from the system that averages +25.7% per year. Plus, there's market commentary and more.